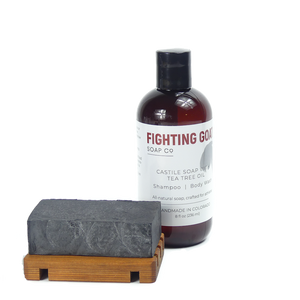 Subscribe and Save 20%
For $18.95/month, you'll receive a bottle of our tea tree oil body wash, and your choice of our antimicrobial, goat milk bar soaps. All our products are handcrafted and formulated to fight the gym and mat gunk that causes skin infections, like ringworm, athlete's foot, and staph.

We guarantee you'll love this combo. And if you don't, let us know within the first 30 days, we'll refund the full cost your order, and you can keep the soap!
Subscribe Today!
Our Commitment
Our #1 goal is to create the best all-natural bath and body products on the market, with athletes and active lifestyles in mind.
We believe in local sourcing, all-natural ingredients, and minimal packaging of our products.
We are proud to be a Colorado small business that's active in the urban farming and craft industry community.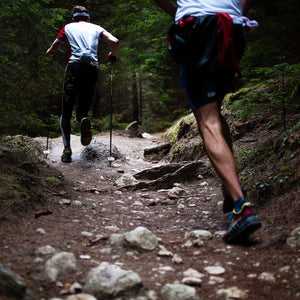 Our Story
Fighting Goat Soap was born from personal experience. Our founder, Sean Larkin, is a purple belt in Brazilian Jiu Jitsu and a former high school wrestler. As such, he's battled ringworm and other mat funk as an athlete for many years.
Sean also farms and raises backyard goats with his toddler son. Through that experience, he realized that he could develop an all-natural tea tree oil and goat milk soap that could revolutionize grapplers' hygiene routine. Both moisturizing and cleansing, Fighting Goat Soap has been designed for athletes who put their skin through hell in pursuing their fitness and competitive dreams.
Our Goats
Yeah, we're a little different from the other bath and body companies that design soaps for athletes. That's because part of our love of the outdoors and active living involves farming and raising goats.
We believe this sets us apart: We're on a first-name basis with our source of goat milk for our soaps. We can literally tell you which animal produced the milk in each batch of soap we make.
This is Thelma, by the way. She's the matriarch of our herd, and darn good at her job.